2015 MILAN WORL DOGS SHOW
06/07/2015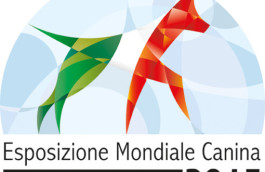 First Day at Milan 2015 WDS And MonteRosa Kennel took greats results !! MonteRosa Joy Monterosa Best Puppy Female! MonteRosa Eldorado Third Puppy Male – MonteRosa Carry On Third Open Class Male and finally MonteRosa Can't Buy Me Love Third Open Class Female. We are over the Moon !!! Thanks to all my Friends – Alberto Ossola- MonteRosa Joy – Ale – Ivonne and Valentina Cattaneo. Hope Tomorrow with our Handler Luca Trainito to repeat this great Day !!
Secondo Day : For another Day we are Other the Moon !!! Respect yesterday we put in the ring all MonteRosa different dogs and like yesterday we took great results Emoticon wink Emoticon wink Emoticon wink
MonteRosa Full Metal Jacket , aka FULL , is now the 2015 World Best Puppy Male ( 6/9 Mounths) Emoticon wink Emoticon wink Emoticon wink Full in a very Strong class and with many beautiful Puppies took the First Place !!!!
MonteRosa Flash Dance , aka ALASKA, arrive Second in the Puppy Female Class . We are very happy about this results also because Alaska have a great show temperament and love all the people and dogs.
MonteRosa De Chirico , aka DI.CI, took the fourth place in the Young Class Male ….with many …many beautiful other Dogs !!!
So , many thanks to all the owners and friends who supports our dogs today. Thanks Alberto Ossola and Yivonne for your help ( next year will be Edo Time) , Valentina Cattaneo to Help and prepare the Dogs Emoticon wink , Sandra Marri e Maurizio per il lavoro con Di.Ci . Thanks also to Ale & Ale ( Joy Monterosa ) , and to my Father for stay with us and my Brother Gianni Longoni for the MonteRosa Kennel Official Polo Emoticon wink
Was a great experience also because we meet many other Breeders , special thanks to David ( Redwitch Kennel) , Heidi Thomsen & Anders ( Senseo Akitas- Happy Birthday…and so sorry..) , Friederich ( EstavaRain) and finally a Big Hug to my great dear friends Kenneth Dupont and Mette Jensen.
Photoes soon…..