Ferrara International Dogs Show
29/06/2015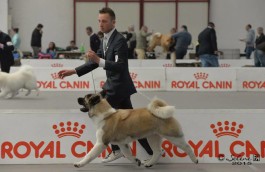 Another Great Saturday for Our MonteRosa Can't Buy Me Love , in fact at Ferrara International Dogs Show our Female took C.A.C / C.A.C.I.B and B.O.B.
Finally In the Group 5 arrived in the final short List.
Many thanks to our Handler Luca Trainito and many thanks also to the great and Beautiful Handler Roberta Semenzato for the Group.
Ferrara was a great Saturday also because we spent many time with my great friend Simone Italia .